This is a new one for me, and I believe it may have popped up after the recent Windows Update: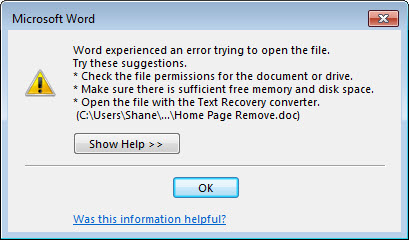 "Word experienced an error trying to open the file".
Now if I SAVE that same file out of outlook (or copy and paste it to a drive), and then open from there – it opens fine.
Here is the solution:
Open Word 2010 or 2013
Go to File | Options | Trust Center | Trust Center Settings | Protected View
Un-check  the "Enable Protected View for Outlook Attachments" checkbox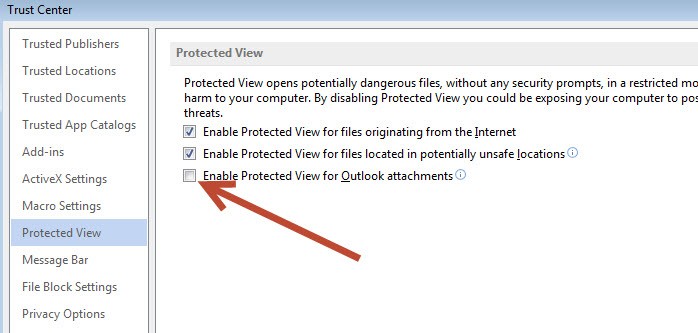 Click ok/save that setting.
Go back to outlook and your word document should now open fine.